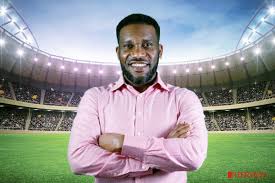 It is not what may be going through your mind as you read this headline – a football match, or a comparison between the megastar and legendary football magician, Jay Jay, the skills-workshop, Austin Okocha and the old mercurial, dazzling (even if I am the one describing myself as such) winger, Mathematical Segun Odegbami.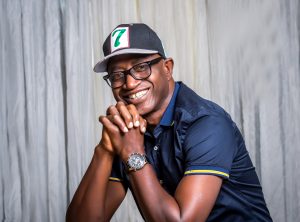 No. What is in the offing is bigger than those!
It is common knowledge everywhere that tennis is my passion, and that I play a lot of it.
Some 4 years ago or so, I even traveled to Miami, Florida to honour a challenge, played and 'wiped out' former African champion, Sadiq Abdullahi, right on his home turf. That epic confrontation was widely reported on social media. Although he eventually and narrowly won the match, I demystified him and his legend. Since then, I have been sought for in many places, and taken on bigger challengers and, mostly, prevailed! It is a pity my tennis exploits are never reported.  Yesterday, Jay Jay Okocha (yes the same one, the football legend and skills-workshop) resumed our 'confrontation' and argument about who, between us, is the real tennis champion.  The 'small and yeye boy' has a growing reputation around the Lagos tennis circuit as a giant-killer in tennis. He participated in several club competitions and left his mark. Stories of his exploits are all over the place.  I was a victim as well as a witness to his prowess in tennis the last time we met on the hard courts of the Lagos Country Club in Ikeja. Some years ago, on a Sunday morning, I dragged him there for a casual game, only for him to seize the opportunity to spring a surprise that I am yet to fully recover from. That morning he displayed his supreme physical fitness by chasing down every shot I threw at him, covering every inch of the court, never letting any shot go past him without returning it to sender. He ran away with his first major victory over me that morning.
I must admit that he caught me completely by surprise. I knew his game very well before then, when he started his tennis and was still 'growing' in the game. Many years earlier, we were both in Abuja on an assignment as Ambassadors of the 'One-Goal, Education For All' 2010 World Cup campaign. I took him to the Ibrahim Babangida Golf Club Tennis court and gave him a good hiding.
He was so 'enraged' that an 'old man without knees' (thats how he refers to me) could trounce him in tennis. He must have gone back to Lagos and hired a professional coach to take his game to a higher level. That was why when I taunted him again about a year or so after that, he eagerly took up my challenge and we ended up in Ikeja. On that fateful Sunday morning, when most people were in church praying, he was busy having his own prayers answered by enjoying his sweet revenge.  He had caught me unprepared. I did not know he had been receiving tennis lessons and playing on different courts around Lagos to hone his game.
Ok, I had heard some stories about how he was beating top club players, but I never thought he would have any solution for my deadliest tennis weapon, a copy of Federers' renowned backhand. My backhand strokes were, and still are, pure poison, and Sadiq Abdullahi and a host of other victims around the club tennis circuit, can testify😉.  But this fateful Sunday morning was different. Jay Jay must have been on 'steroids'. He was tirelessly chasing down my every backhand stroke, rendering them useless. Jay Jay had become a different player. Before I knew it, he had reduced me to a bungling, frustrated, fatigued and clueless player.  The good news is that even at my 'weakest' without adequate preparation, he still had his hands full. He won the match more out of his endless running than because of any special strokes. I agree, bottom line, that he deservedly won.  The watching audience enjoyed my 'capitulation'. They applauded his games and watched me drag my tired body away, my tail tucked between my weary legs. What they did not realise is that I only went to prepare to fight another day. That day may be here, at last. It has been several years since then, and Jay Jay has been dodging me. He is scared. But he has no hiding place again.
By the way, I also recall an incident that happened that morning at LCC that made me a live witness of his destructive power on the court.  One of those watching our match was Captain Ndubuisi, a superb pilot who was once in charge of the Presidential fleet, and flying President Goodluck Jonathan. He was one of the best tennis players around the club circuit in Lagos.  He watched Jay Jay and I slug it out that morning and did not think he was anything special. After our match, playfully, he challenged Jay Jay to a future match. Jay Jay said why wait when they could slug it out out right there and then. Ndubuisi took it up immediately and before we could say 'Jack Robinson', they were on the court hitting the balls. It became one of the most shocking matches I have ever watched.  Ordinarily, Ndubuisi was obviously a better all-round player, but on this day, for some strange reason, probably overawed by the image of Jay Jay, he could not find his form and composure. His shots were flying all over the place, riddled with unforced errors. The match went too quickly, Ndubuisi did not know what hit him. Jay Jay won with effortless ease. That victory eased my own pain. I was not the only victim. Jay Jay had beaten a player who would have me for breakfast any day, any where in tennis – Ndubuisi was that good.  That was several years ago now. We have not played again since then. Meanwhile, Jay Jay has become a tennis sensation all over Lagos, and in every club, he leaves his lethal mark.
Yesterday, he stirred the Hornet's nest. We were having a chat on an event coming up soon. Like the 'bad' boy that he is, he teased me. He said he learnt that since he dealt with me I had reduced my tennis to playing only doubles.  I called him 'names' and told him he was looking for my trouble, and challenged him to a rematch any day, and on any court of his choice anywhere in Nigeria.
He has not responded. Apparently he was rattled by my audacity and confidence. He knows why he should be wary of me. He knows I can be dangerous. What he does not know is what I have been doing with my tennis. So, he is afraid.  I know Jay Jay. He never runs away from a tennis challenge. So, Nigerians should watch out for the announcement of his acceptance of our return match. It is going to be a war.   For the first time in the history of tennis, two former Nigerian international football players, two former captains of the national team, two players that are generations apart in age, will be playing the tennis match of the Century.  When Jay Jay finds the courage to publicly accept my challenge, I shall let all Nigerians know. The match will be arranged, and a treat awaits the world. Let Jay Jay go and ask Sadiq Abdulahi about me and what I did to him. He will get an even worse dose than that, old knees or not!